Spring 2021 - Feature article in Mother Earth News - My Natural Building Journey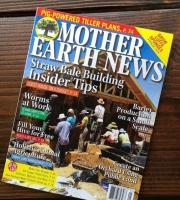 July 19, 2019 – See Joe highlight his composting toilet and urban homestead in this segment of Arizona Illustrated.
January 2017 - Odyssey Storytelling Podcast -
Labor
Hear Joe's story of entering the construction field and going into business for himself. Told in front of a live audience for this Tucson storytelling group.